Types of Body Work
Swedish Massage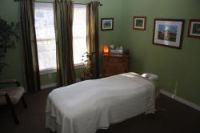 Swedish Massage is a very relaxing and therapeutic style of bodywork. It combines oils or lotion with an array of strokes such as rolling, kneading, and percussion to help the body improve its circulation. The benefits of this type of bodywork are wide-ranging and include relief from aches and pains, decreased stress levels in the body, enhanced mental clarity, improved appearance, and greater flexibility.

Book Appointment |Buy Gift Certificate
Deep Tissue Massage
Deep Tissue Massage is a form of bodywork that aims to relieve tension in the deeper layers of tissue in the body. Deep Tissue Massage is a highly effective method for releasing chronic stress areas due to misalignment, repetitive motions, and past lingering injuries. Due to the nature of the deep tissue work, open communication during the session is crucial to make sure you don't get too uncomfortable. Keep in mind that soreness is pretty common after the treatment, and that plenty of water should be ingested to aid with the flushing and removal of toxins that will have been released from the deep tissue during the session.

Book Appointment |Buy Gift Certificate
Bowen Therapy
Given by LMT, Jaqueline Kane:
Bowen Therapy is a dynamic yet gentle therapy for treating ailments and injuries. It works on a structural and energetic level addressing every system of the body, which makes it essential for allowing the body to restore itself to a natural balance. Bowen can help people of all ages from infants to seniors. It's beneficial for all sports injuries and chronic problems. It helps our bodies feel better so that you can continue doing what you enjoy doing.
During this one hour Bowen Therapy session I will facilitate your boy to unlock your body's natural ability to heal itself. Bowen Therapy can help you:
Reduce stress

Sleep better and wake up refreshed

Recover faster from injuries to speed up healing

Avoid colds and flu

Have all the energy you need to not only survive your days but THRIVE
Hot Stone Therapy
60 or 90 minutes: $110/$140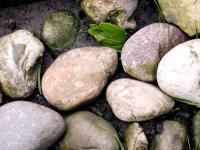 Hot Stone Therapy is a type of bodywork that uses deep penetrating heat and/or alternating cold from specialized stones. The physiological benefits of alternating hot and cold to the body have long been scientifically and medically proven.
Stone Therapy delivers a profound expansion and contraction inside your circulatory system, improving the function of your lymphatic and immune systems, and enhancing your body's self-healing mechanisms. This style of bodywork takes you into deep states of relaxation, releasing stress and anxiety, detoxifying the body, and balancing your nervous system.
SPECIALTY (More stones,more uses): $125 -1hr./$155 -1 1/2hrs. (avail only Mon-Fri 10 to 2pm)
AS AN ADD ON( warms the body & prepares the muscles for your custom massage session: $10 additional
ALSO......HIMALAYAN HOT STONES for an additional $10 to any of the above

Book Appointment |Buy Gift Certificate
Sports Massage
Sports Massage is a type of massage designed for highly active people who engage in athletics. Engaging in sports is harsh on the body and can often lead to injuries in both the short and long term. Sports Massage enhances performance and prolongs a sports career by helping to prevent injury, reduce pains and swelling in the body, relax the mind, increase flexibility, and dramatically improve recovery rates. Sports Massage is also highly effective in aiding the rapid recovery of an athlete from an injury by encouraging greater kinesthetic awareness and in turn promoting the body's natural immune function.

Book Appointment |Buy Gift Certificate
Pregnancy Massage
Pregnancy Massage is a form of bodywork designed specifically for pregnant women. Pregnancy is a time in which a woman's body endures tremendous stress due to dramatic physical, mental, and emotional changes. Using various techniques specifically for the new mother, Pregnancy Massage helps alleviate discomforts experienced throughout the pregnancy. The benefits are profound, including emotional support, the reduction of joint pain due to extra weight and postural imbalance, improved breathing and relaxation, and relief from uncomfortable digestive issues.

Book Appointment |Buy Gift Certificate
Couple's Massage
60 or 90 minutes: $180/$240
Enjoy our couple's room with simultaneous massages. Superior products uses, experienced therapists and sparkling water for you & your guest. Fun with friends and family too!
(credit card authorization may be required to hold appt.-cancelation fee applies if canceled with less than 12hr. notice)
Please call (860)677-8388 to schedule.
Book Appointment | Buy Gift Certificate
Lypossage
a natural method to reduce cellulite and contour the body. It's a clinically proven research-based, all natural treatment that will re-contour and reduce inches off your body. It's a blend of two things: complex physical therapy for lymphedema and myofascial massage. A body contouring and cellulite treatment that delivers measurable results in a healthy, non-surgical, non-invasive massage technique. Lypossage is also a good adjunct to liposuction pre and post surgery to help reduce the effects of surgery-related lymph congestion.
It works to improve muscle tone, lymphatic drainage and circulation. Lypossage™ decongests tissue and cleanses the stalled lymphatic fluid that can create bumps and bulges, and it breaks up adhesions under the skin that contribute to the appearance of cellulite. Imagine dropping a dress size without dieting. The clinical study proved it works!
Benefits:
Positive effects on the cardiovascular system

Positive effects on the Lymphatic System

Enhances focus and energy

Improve self image

Improve texture and tone of skin

Improve circulation

Release deep fascial restrictions

Decrease discomfort in the body

Leave you feeling and looking great!
Aromatherapy Services
(Mon-Fri., 10am-3pm only, no couples)
Aromatherapy Hot Oil Scalp Massage - $25.00
Aromatherapy Back Scrub & Back Massage - $60.00
Let the aromatic oils of your choice surround your senses while purifying and softening your skin. Service begins with a exfoliation of dead skin cells, followed by a hydrating masque, then completed with a back massage. Your skin will feel refreshed and your spirit lifted.
Aromatherapy Foot Scrub & Foot Massage - $60.00
Aromatic oils of your choice surround your senses while exfoliating and softening your feet. Service begins with a exfoliation of dead skin cells & smoothing those rough areas of your feet, followed by a therapeutic foot massage. You'll feel relaxed and light on your feet!
Aromatherapy Sauna (max. 20 min. session)
Complimentary
Relax in a cloud of dry steam with the aromatherapy of your choice. Increases your blood circulation, melts away tension, purifies the skin and clears the mind.
Aromatherapy Steam
Complimentary
Same as the sauna but with moist steam that can assist in alleviating symptoms of respiratory conditions such as asthma and bronchitis and hydrate the skin.
Chair Massage

Bring the massage to you and your friends or co-workers to your home or office. Fully clothed chair massage provides a moment of stress relief to your hectic day at the office and adds to the fun to your party. This therapeutic massage has been known to increase the productivity of your employees. Each session can run up to twenty minutes depending upon the size of the party and time allowed.
Pay by the minute: Min. party of 4 or 1 hr. total time - 10min. or more -max 20 min. ea. client - $1.00 per minute
Pay by the hour: $90.00 -1 hr. min.time/no min.in party - inc.travel & set-up